Asami - Legend of Korra Fanart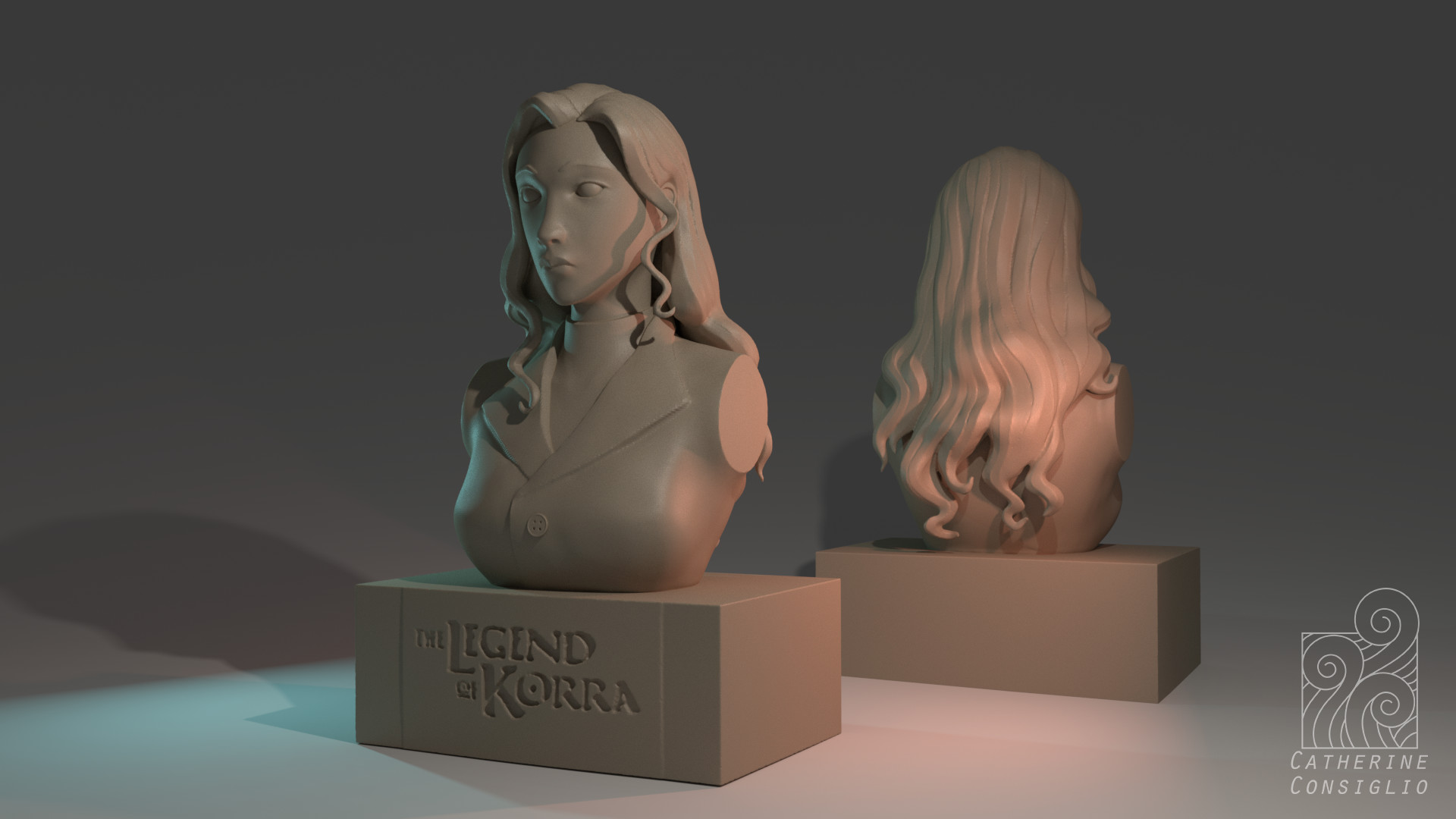 This is a fanart sculpt of Asami from Legend of Korra that I did on my Twitch channel. This one was intended as a quick bust. Worked on it in a couple sessions.
Sculpt was done in Zbrush, render in Blender's Cycles renderer, with a little post done in PS.
Might try slicing and 3D printing it later.
Thanks to everyone who watched me work on this live! If you missed the streams, tune in next time at http://twitchtv/catherineconsiglio