Stylized Monster Head Sculpt - Based on Concept by Roman Semenenko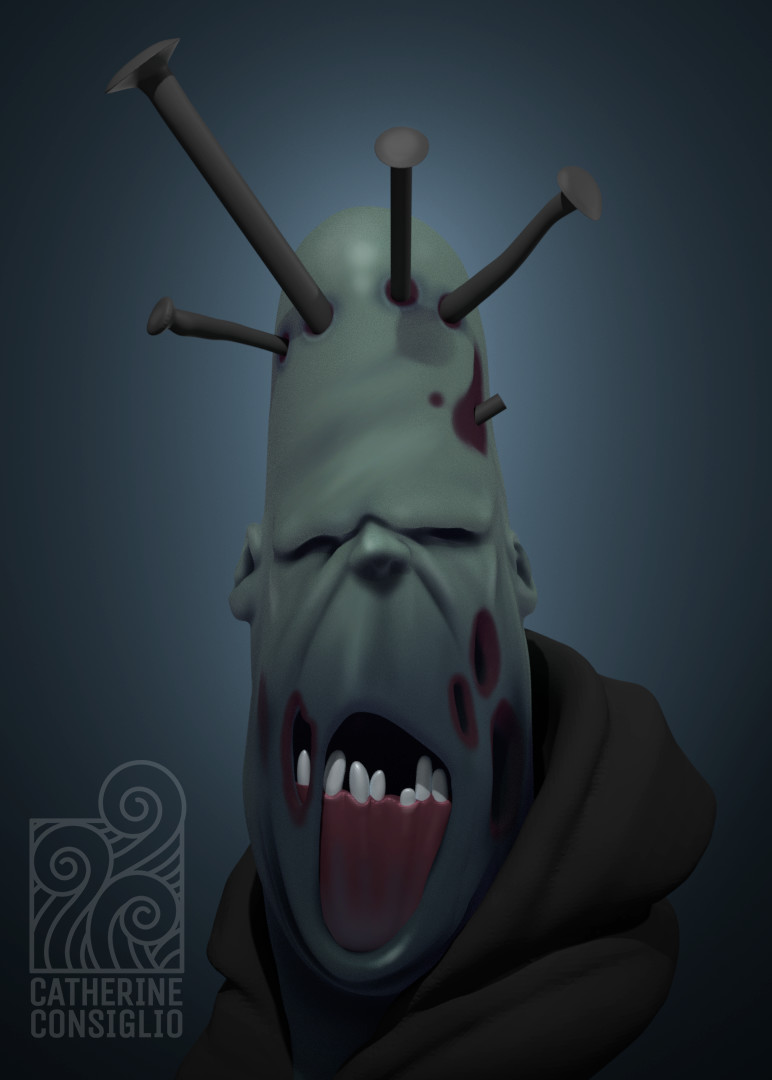 Hey guys! I did a quick sculpt last night at 3 AM because I couldn't sleep yet again and decided to use the time productively this time. I created this based off of a concept by Roman Semenenko (https://www.artstation.com/semrom). He has so many great head concepts!
Same process as always... I sculpted and textured in Zbrush, rendered in Blender Cycles, and then did some post in Photoshop.
Thanks for looking! If you enjoyed this piece, be sure to like and follow me! <3